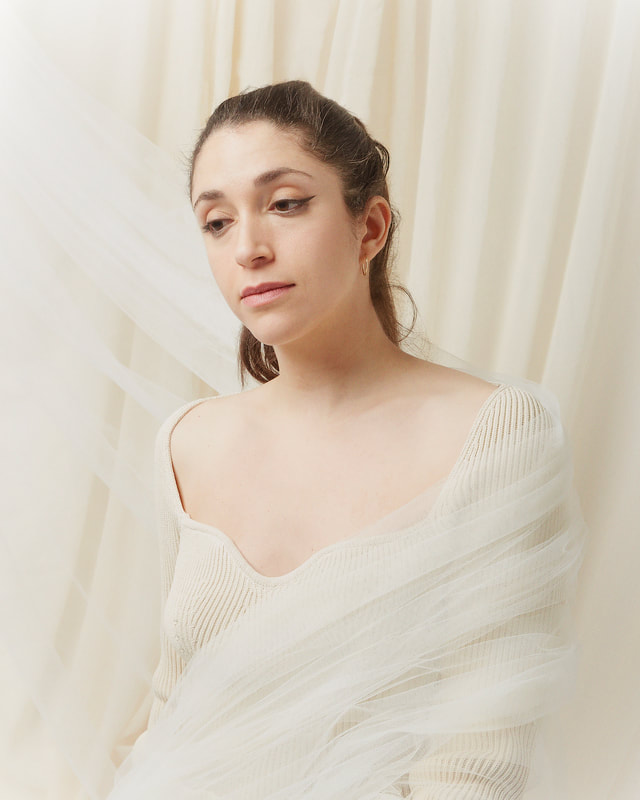 Emilie Levienaise-Farrouch is a London-based, Ivor Novello and BIFA nominated French composer, pianist and recording artist.

In addition to scoring Prano Bailey-Bond's debut feature "Censor", Emilie has created the original scores for Harry Wootliff's 2018 BAFTA-nominated debut feature "Only You", WWII feature "The Forgotten Battle" (dir.Matthijs van Heijningen Jr.) which will receive an international release on Netflix in 2021, and the critically acclaimed "Rocks" directed by Sarah Gavron.

She has also worked on multiple projects in collaboration with visual artists Danica Dakic, Alice May Williams and Natasha Caruana, ranging from music for video installations exhibited at Jerwood Project Space, Speke Hall, The ODI, Arles Photo Festival; to VR installations for HOUSE Biennal.

As a live performer, she has played the Barbican, Tallinn Music Week, Brighton Festival and the Union Chapel. In 2017, she was commissioned by The London Contemporary Orchestra to write a piece for small string ensemble and live electronics, which received a premiere during the 2017 BBC Proms at The Tanks at Tate Modern.

​Emilie's debut album, 'Like Water Through the Sand' was released on 130701 in November 2015, with her second album 'Epoques' following in Summer 2018. Her 3rd album "Ravage" will be out on DSPs on May 27th, with limited edition vinyl to follow in June 2022.

© Emilie Levienaise-Farrouch 2022