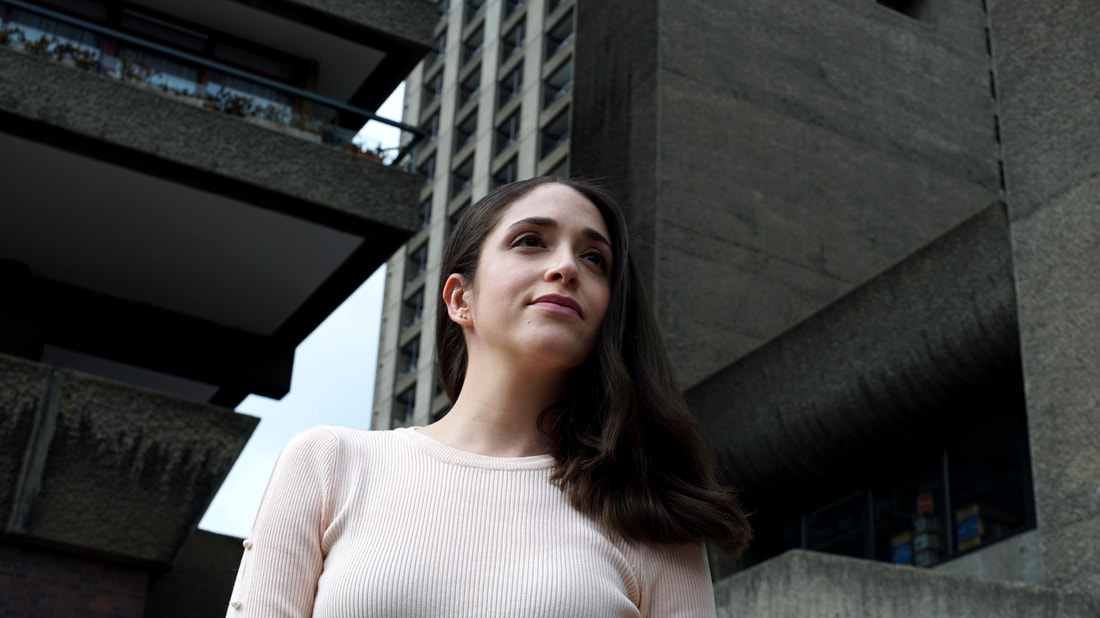 Emilie Levienaise-Farrouch is an award-winning French pianist/composer living in London. In 2006 Emilie moved from Bordeaux to carry out a BA in music at Westminster University, then a Master's degree in composition at Goldsmiths with a primary focus on contemporary classical music. Spanning film score, bespoke composition and sound design, her work is connected both by its evocative and meticulous craft.
Emilie scored her first feature-length film in 2012: (American-Iranian director Caveh Zahedi's 'The Sheik and I') a film subsequently banned for blasphemy, its director threatened with arrest and a fatwa. More recently, she composed the music for Harry Wootliff's debut feature 'Only You', starring Josh O'Connor and Laia Costa, and which premiered at the BFI's London Film Festival.
Her CV also includes commissions for the V&A Museum (London), HBO short film 'Love NY', and for drama / documentaries on BBC Radio 4, The Guardian, Funny or Die. In 2013 she received the Emerging Excellence Award from the Musician Benevolent Fund, and in 2015 was commissioned to create a sound-walk for London's Queen Elizabeth Olympic Park. She has also worked on multiple projects in collaboration with visual artists Danica Dakic, Alice May Williams and Natasha Caruana. She has created music for video installations exhibited at Jerwood Project Space, Speke Hall, The ODI, Arles Photo Festival; and also, for VR installations for HOUSE Biennal. As a live performer she has played Tallinn Music Week, Brighton Festival and the Union Chapel. In 2017, she was commissioned by The London Contemporary Orchestra to write a piece for small string ensemble and live electronics, which received a premiere during the 2017 BBC Proms at The Tanks at Tate Modern.
Emilie's debut album, 'Like Water Through the Sand' was released on FatCat Records/130701 in November 2015, with her second album 'Epoques' following in Summer 2018.
Twitter
Facebook
Soundcloud
Tumblr Blog
IMDB
© Emilie Levienaise-Farrouch 2017